Take the short "Golf IQ" quiz now (It'll only take about 60 seconds)
and discover if YOU are smarter than most other golfers!
What the Pros Know
(That YOU Don't Know)
About Hitting A Golf Ball.
Because what 99% of amateurs THINK they know about hitting the ball is
just DEAD WRONG. These silly misconceptions are killing your game and
leaving you humiliated and frustrated after every round.
Well that's about to end! This breakthrough quiz will quickly bring you "up to speed"
revealing the little-known secrets to consistently crushing
longer, straighter, more powerful golf shots.
Hi. It's Doc O'Leary, head golf nut over here at OHP Golf.
For over 23 years I've been tapping into the brains of professional golfers to discover exactly what they know that the rest of us mere mortals don't know. You'd be surprised.
Over the decades I've discovered a handful of screwy ideas that most amateurs get locked into their heads – and it's hurting their game. You're probably one of them. This quiz is a fast, fun and revealing way to see if YOU know what the pros know, (and I'll bet you don't).
Take the Quiz Now! The answers will shock and delight you. Here we go: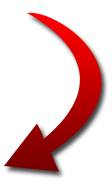 Score Slashing Ball Smashing - Golf IQ Quiz:
---
9: What do pros say is the quickest way amateurs can improve their game?
a. Increased accuracy.
b. Better equipment.
c. More power and distance.
d. Greater stamina.
---
Yes! I Want To Know My "Golf IQ".
---
---
Best Selling Instructional DVD Packages:
Brain Lessons:
Squaring It Up:

Featuring: Greg McHatton

Gregg McHatton is called the "Wizard" by golf Insiders. This instructional package consists of 6 techniques that will allow you to "trick" your brain into allowing your current swing to become the power-heavy monster it was meant to be.

Regular Price: $69

Featuring: Marc Minier

Marc Minier is one of the most sought after professional golf instructors in the US. He's been voted the prestigious Northern Chapter "PGA So Cal Teacher of the Year" four separate times (in '93, '95, '04, and '06).

Regular Price: $69