Take the short "Golf IQ" quiz now and...
Take 60 Seconds And Discover
If YOU Are Smarter Than Most
Other Golfers!
Take The Quiz Now!

It's a fast, fun and revealing way to see if YOU know what
the pros know, (and I'll bet you don't).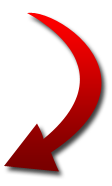 Score Slashing Ball Smashing - Golf IQ Quiz:
---
9: What do pros say is the quickest way amateurs can improve their game?
a. Increased accuracy.
b. Better equipment.
c. More power and distance.
d. Greater stamina.
---
Yes! I Want To Know My "Golf IQ".
---
---
Best Selling Instructional DVD Packages:
Brain Lessons:
Squaring It Up:

Featuring: Greg McHatton

Gregg McHatton is called the "Wizard" by golf Insiders. This instructional package consists of 6 techniques that will allow you to "trick" your brain into allowing your current swing to become the power-heavy monster it was meant to be.

Regular Price: $69

Featuring: Marc Minier

Marc Minier is one of the most sought after professional golf instructors in the US. He's been voted the prestigious Northern Chapter "PGA So Cal Teacher of the Year" four separate times (in '93, '95, '04, and '06).

Regular Price: $69